Hello!

I hope everyone is doing great!
It's been good vibes since joining the Wirex community. As some of you might tell, I am quite new to this , but I find joy in learning new things and challenging myself. At the same time I came from time ago, around 2013 when I was diving into researching what could be the next big thing, I started to realize that Twitter was slowly booming and getting more active talking about Bitcoin and crypto. It definitely had my attention , but it never got further than that. I remember asking myself and thinking, questioning that it sounds all good to be true. So I left it there. Funnily enough , I remember Bitcoins price back then being under 100$…silly me

So years went on , I kept grinding my 9-5 job forgetting about all of this. It's only the times when I felt broken down and tired, where I would realise that I have to work extra hard to make it. I would get back on research about crypto and Bitcoin. Surely enough I figured out that people who stuck from the start have made fortunes, of course some of them lost too, but that's how the game works , isn't it? Still though, I would get to a point where I would check out some trading platforms and would feel completely lost and confused seeing all the numbers flashing and endless panels with functions. I thought this whole thing was not for me. I would start to reach out to my good old friends , that's where I found Wirex. I thought to myself finally something positive, somewhere to start from. After awesome reviews from my friends about crypto rewards and promotions I jumped right into it. Shortly after receiving my Wirex card, I was excited. I finally felt like I am not missing out and being part of the whole crypto boom.
It turned out later one of my friends was deeply involved in crypto trading too. It has helped me a lot to at least finally get into basic understanding of the crypto market, so always keep your eyes and ears open, there is always people there for you to help you if you really want to learn something new. It's way easier when someone who you know can guide you through things that you might struggle to figure out on your own.
Everything has come around the perfect time I have joined the Wirex super ambassador team. We are here to make sure all of you guys get the right information, make sure that your opinions get heard , any issues get resolved and no one misses out on the amazing promotions. I would personally love to engage with more of you on my journey.
As of now Bitcoin price is around 35k and most possibly we could be looking for some big bull runs this year , even if the price keeps going sideways for a while. Meanwhile I am passing my baby steps by entering and closing my first orders, learning basics/theory/strategies and having my mind blown by realisation how much still there is to know. If you are confused about what I am talking about here are some helpful free tools that helped me along the way.
Here is a trading manual free to download by Twitter user known as EmperorBTC if you interested to know more about trading :
EmperorBTC Trading Manual_final.pdf
Also one my favorite Youtube contents here
Cryptocurrency Trading course :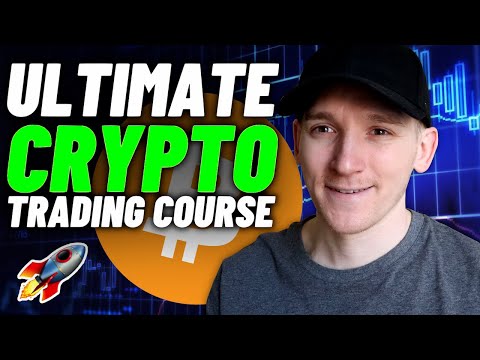 Would love to hear more from you crypto Wirex enthusiasts , the ones just starting, beginners, those with knowledge and the ones with the greatest skills all to share your journey! Let's go!

How are you feeling about the crypto market this summer?